Deluxe rooms
The bleached oak floors making the atmosphere warm and comfortable and the modern design of furniture provide a charming atmosphere for each guest.
Superior rooms
Superior rooms, which are modernly equipped and tastefully decorated with carefully selected materials, to meet the needs of every guest.
Standard rooms
Fine bedding, writing desk, TV and modernly decorated bathroom with amenities will ensure that you enjoy a high level of comfort.
Standard Annex
The room has a small terrace overlooking the garden and the hotel yard and is decorated in a rustic ambience.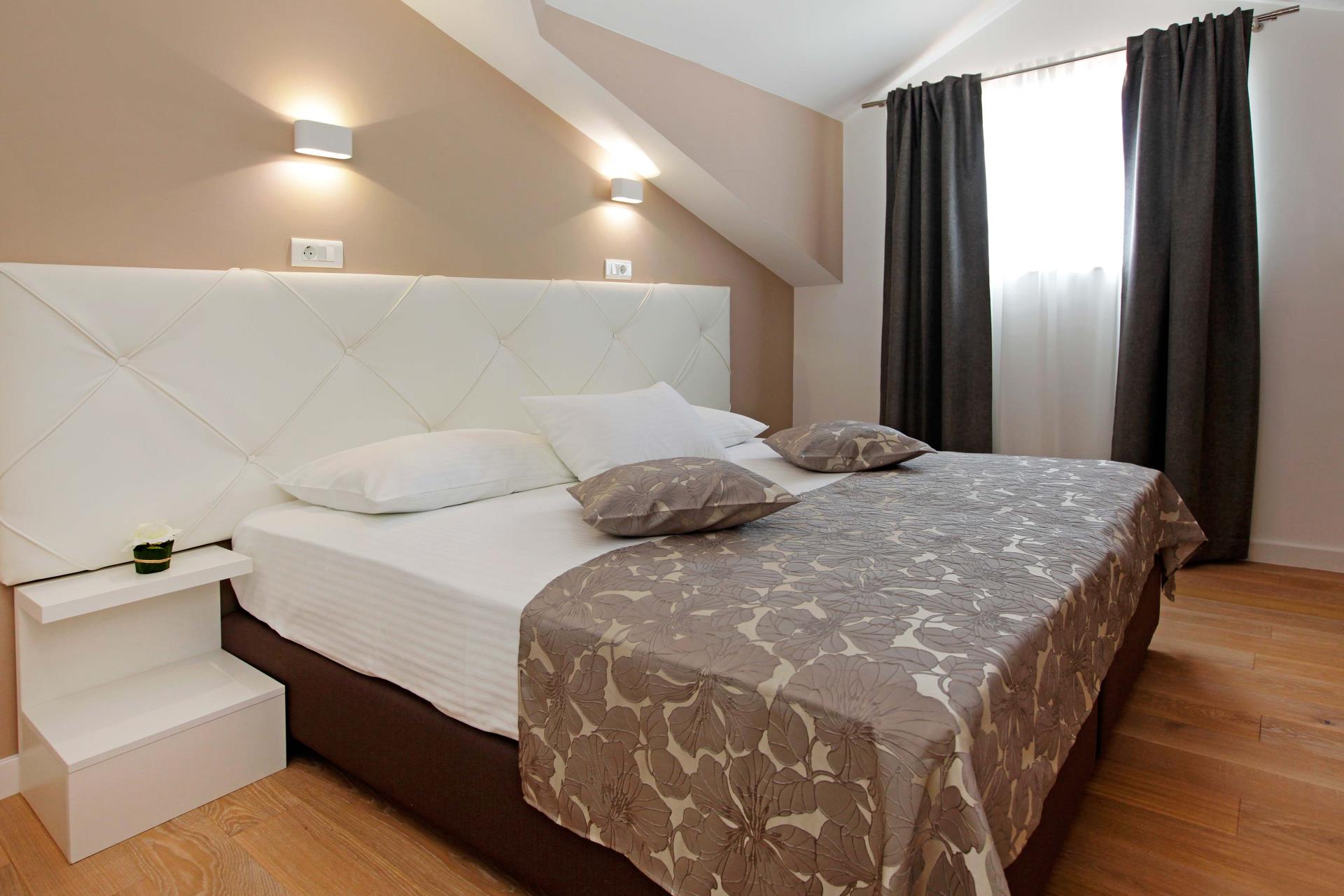 Executive room
Our the most comfortable room in the hotel with a spacious balcony and a beautiful view of the sea invites you to enjoy and relax.